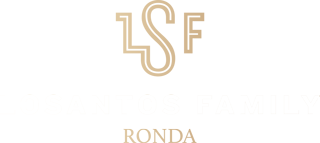 Visit

A unique place,
where you can enjoy unique wines.
At Doña Felisa Winery, something incredible is waiting for you..
Live an experience to remember, personalised, in a unique place, where you can broaden your knowledge and enjoy learning about all the winemaking processes from the grape to the glass.
Discover the secrets of this famous winery in Ronda: immerse yourself in the philosophy that makes them so characteristic of their creators, some of the members of the Losantos family will accompany you throughout the personalised visits that we have for you.
The landscape that embraces us is the origin of what we do, we will show you a different way of understanding the countryside and our productions. Before tasting the wine, you will get to know the vines from which it is made.
Our wine tourism offer offers you the possibility of designing tailor-made experiences and you will be able to enjoy the different areas of our winery. This idyllic setting, together with our passion for the culture of detail, will make your visit unforgettable.

Your