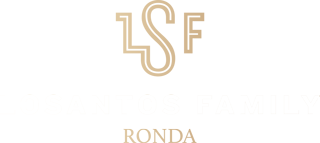 Discover

Doña Felisa Winery is situated at 900m above sea level, surrounded by 3 natural parks, Sierra de las Nieves Natural Park, Sierra de Grazalema Natural Park and Alameda del Tajo. It is located in the shadows of the Roman ruins of Acinipo, known as the "Land of Wines", where Roman coins minted with grape clusters and the remains of wine presses have been found, and which attest to the great wine-producing tradition of the area.
Ronda is an incomparable place for the cultivation of vines, with small microclimates that give rise to a generous variety of wines.
We have a clay loam soil, with limestone in the lower horizons which helps to retain the humidity of the soil. Our climate is one of the essential pillars for the development of the vine, a Mediterranean climate with a strong Atlantic influence, with temperature fluctuations between day and night that can reach up to 20ºC difference.
With a wide selection of varieties, both international and local: Tempranillo, Chardonnay, Sauvignon Blanc, Merlot, Syrah, Cabernet Sauvignon, Cabernet Fran, Graciano, Garnacha, Petit Verdot, Tintilla de Rota, the vines have adapted perfectly to our different plots.
Our work in the field is done manually, controlling the whole vegetative cycle of the plant. We do not use herbicides or any other product that is harmful to the environment.
Our crew carries out winter pruning, green pruning and harvesting by hand. We harvest at night, preventing the grapes from suffering high temperatures, and implement an exhaustive selection process of the fruit that enters the winery to remove leaves, branches or, of course, any grape that does not meet our standards.  All grapes arrive in 15 kg harvest boxes, thus avoiding the onset of spontaneous fermentation or damage to the fruit.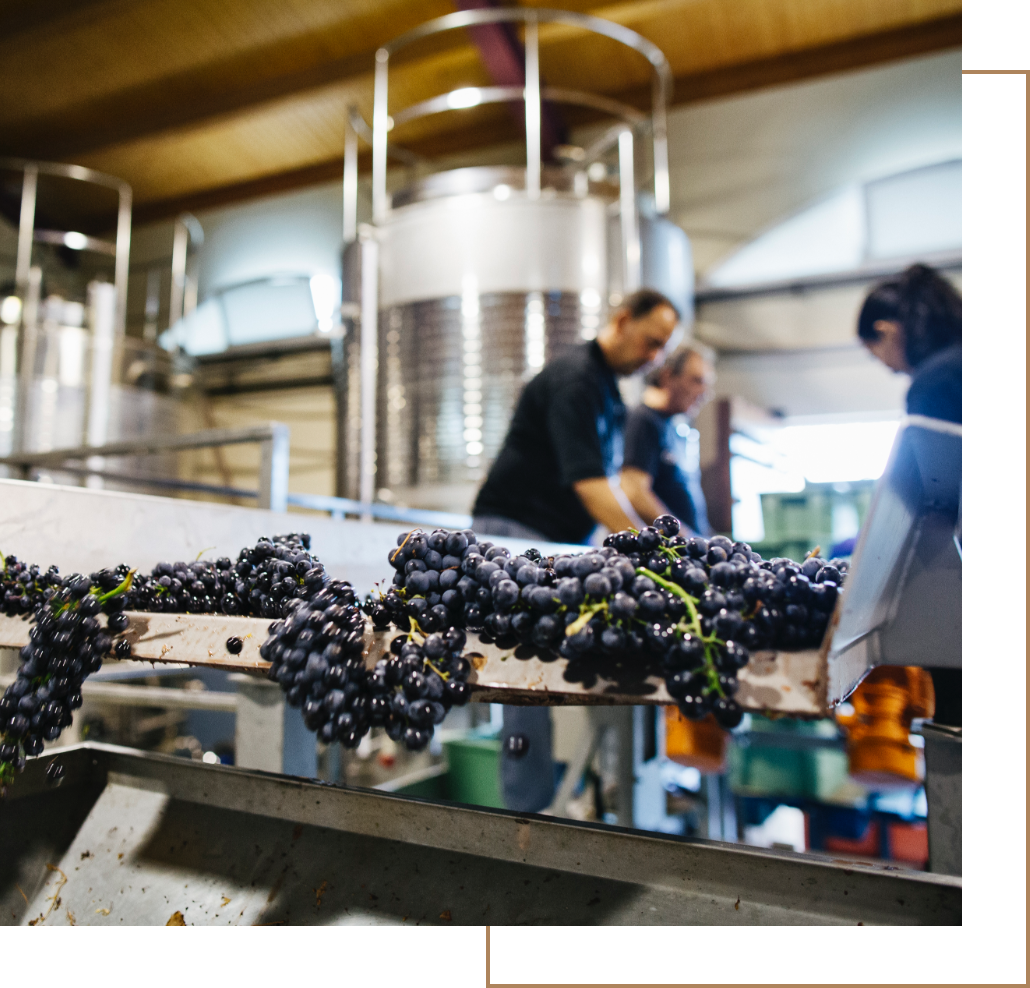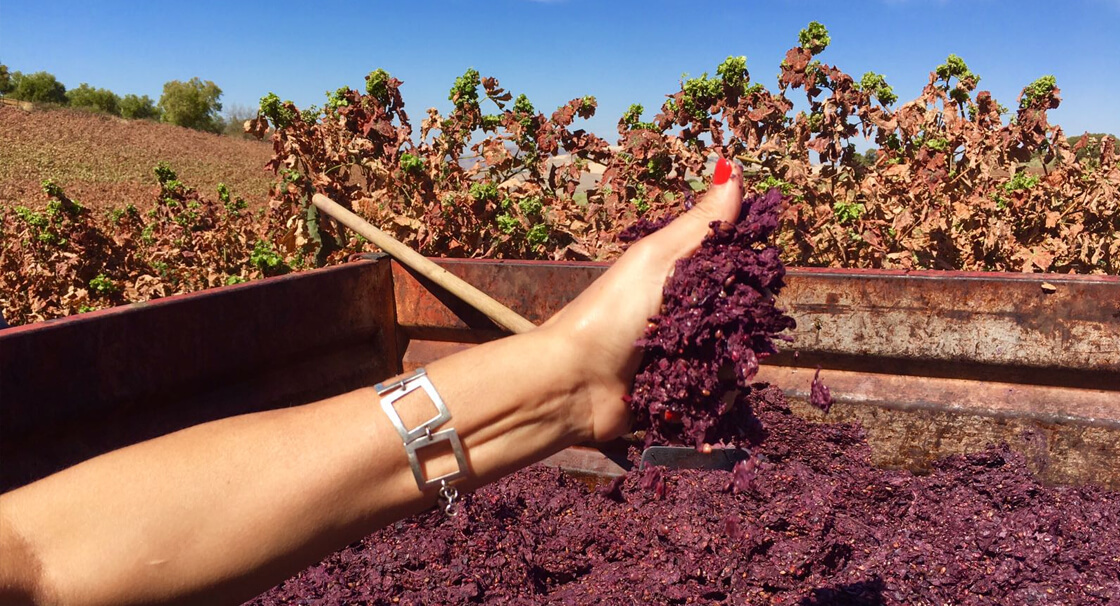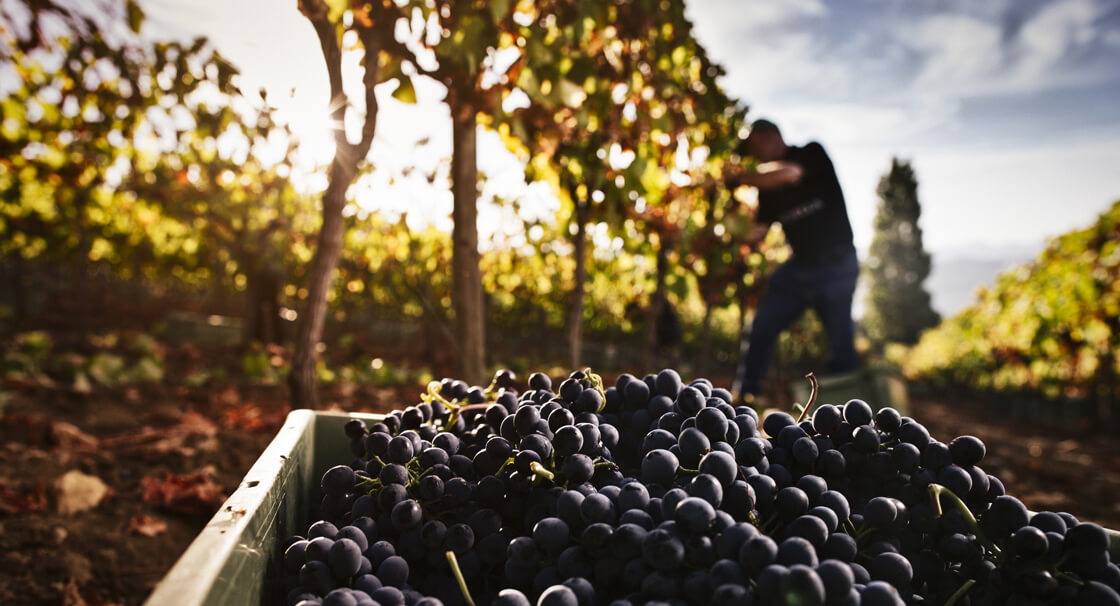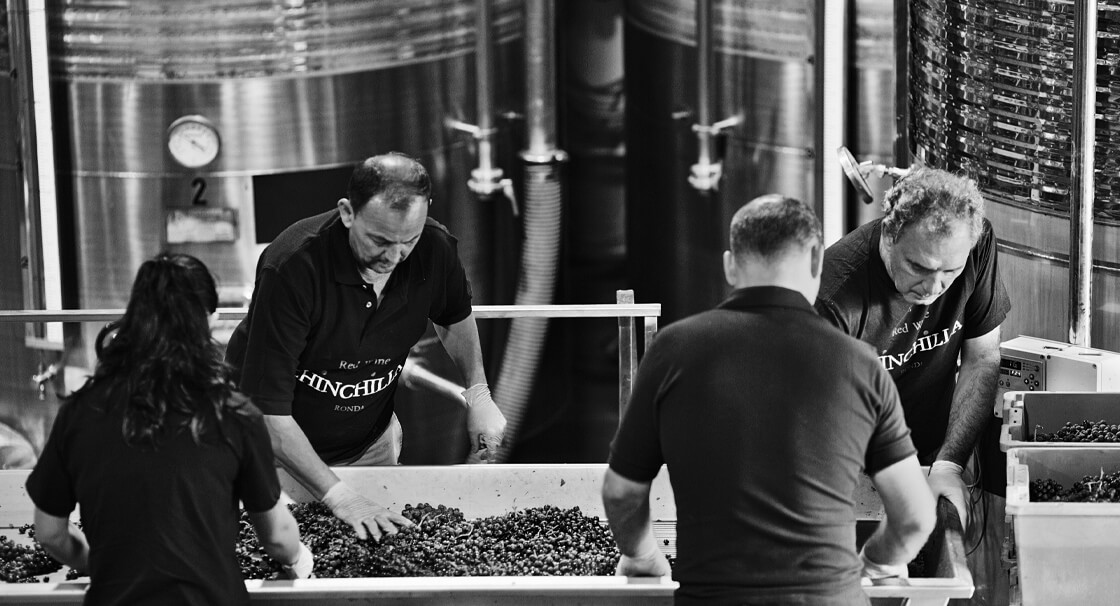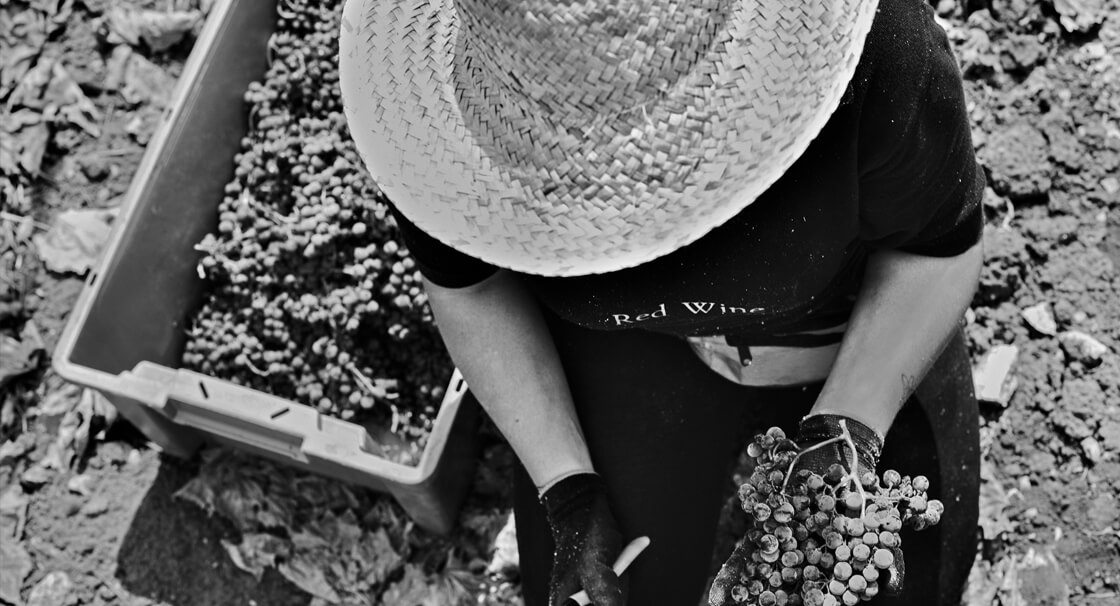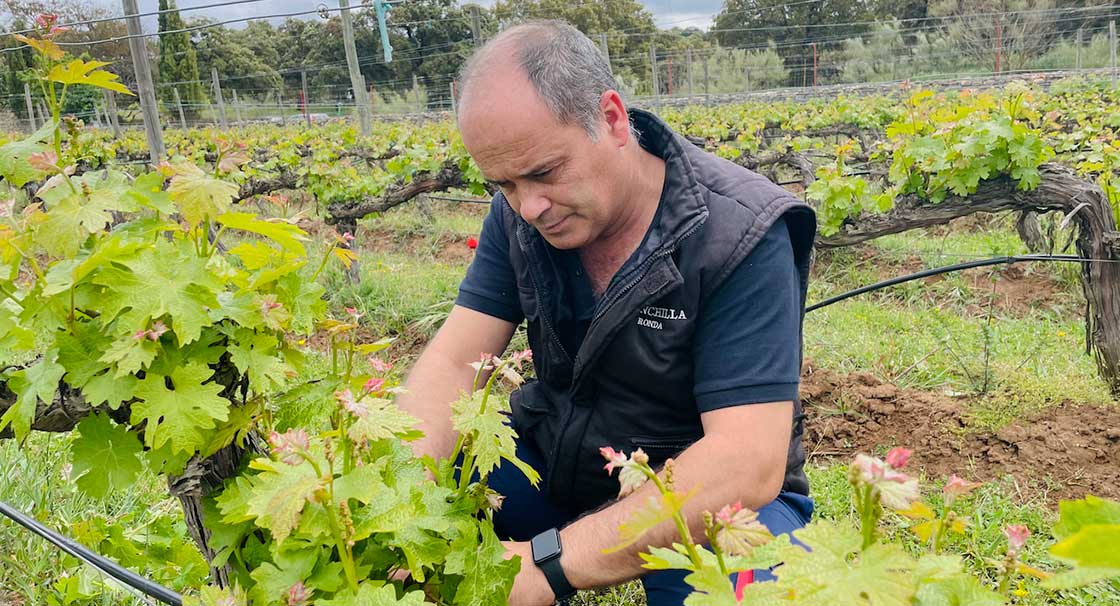 Our